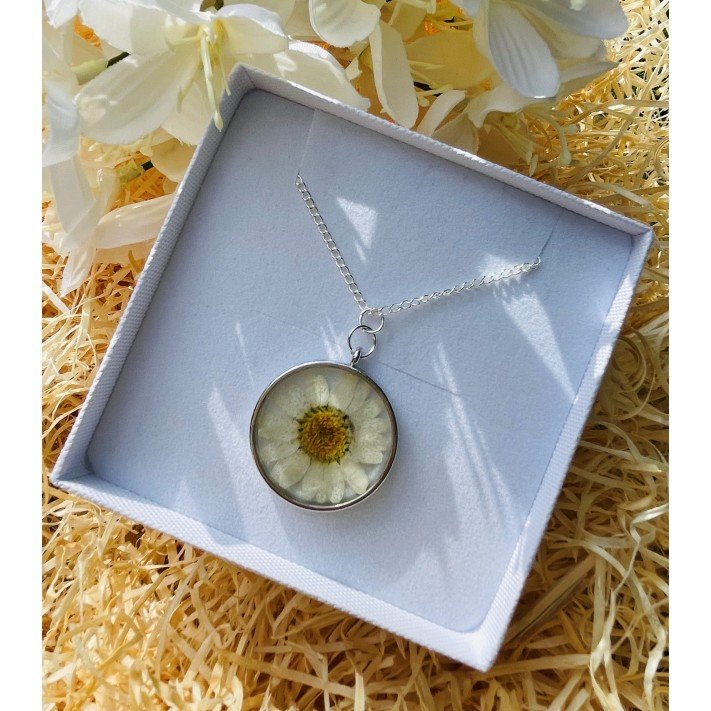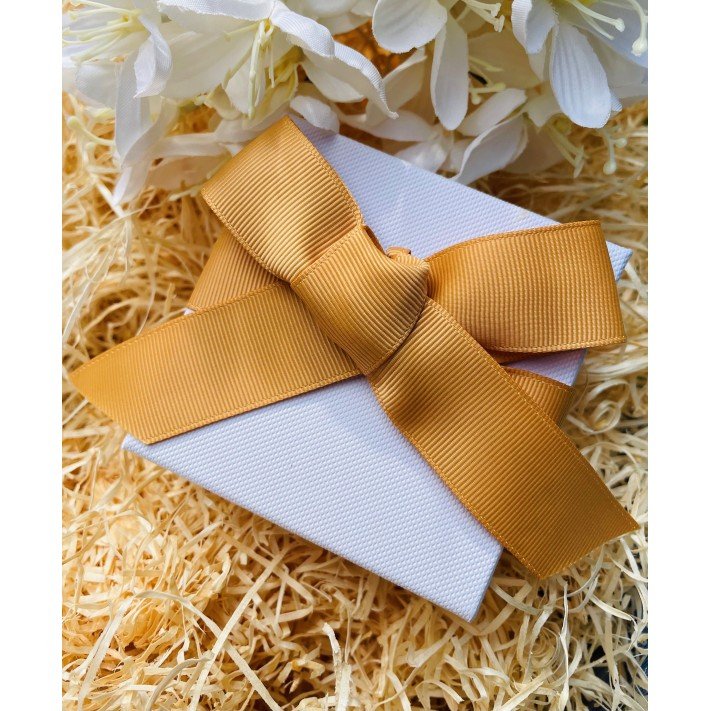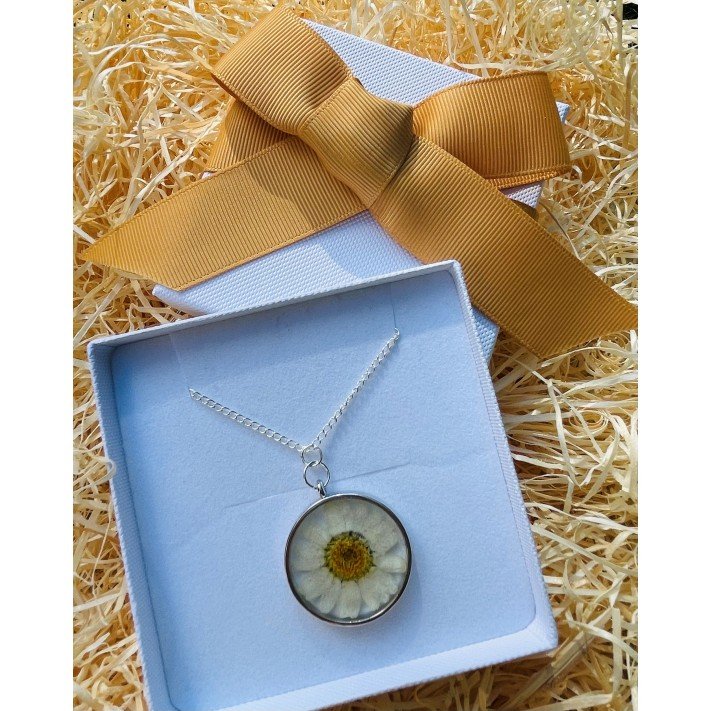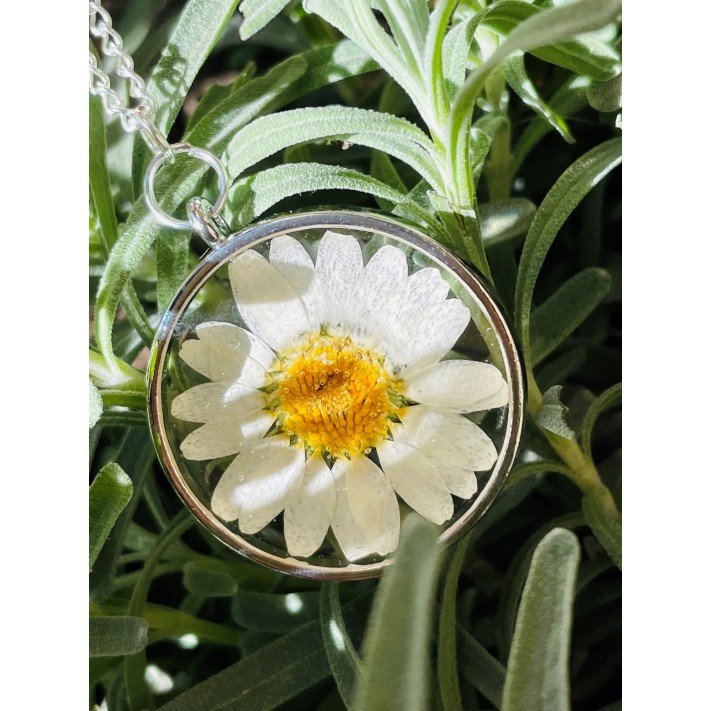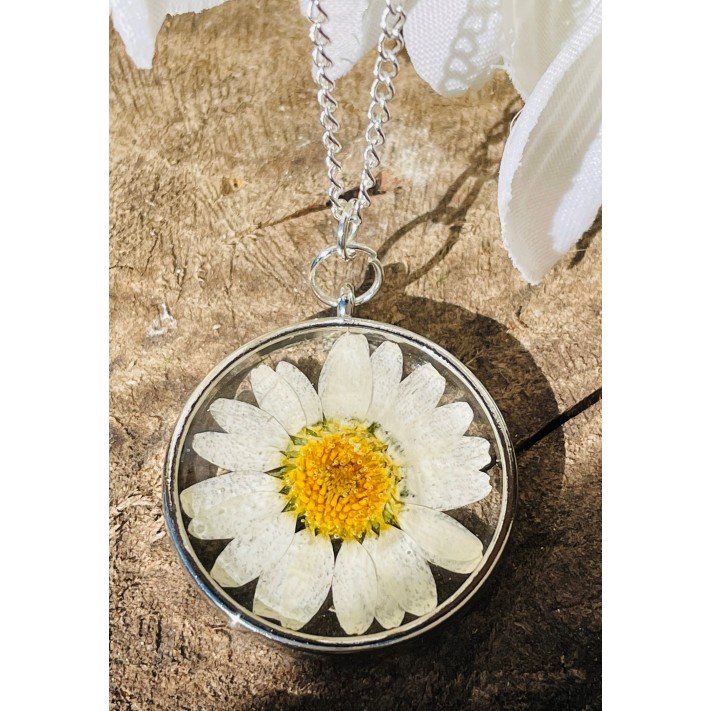 Daisy Daisy - Silver Plated - 18 inch chain
The Little Orange Tree flower collection. Do your remember the times when the suns rays would warm your head as you sit in the garden picking daisies? The time making daisy chains without a care in the world. No need to watch the clock just soak up what nature has to offer. Daisy Daisy is inspired by this moment and remembering to live a little more care free and let nature reset the clock.
Daisy Daisy rests on an 18 inch silver plated chain and is delicately set within resin to allow you to see all the beauty Daisy Daisy has to offer.
A beautiful gift or perfect for any jewellery collection.