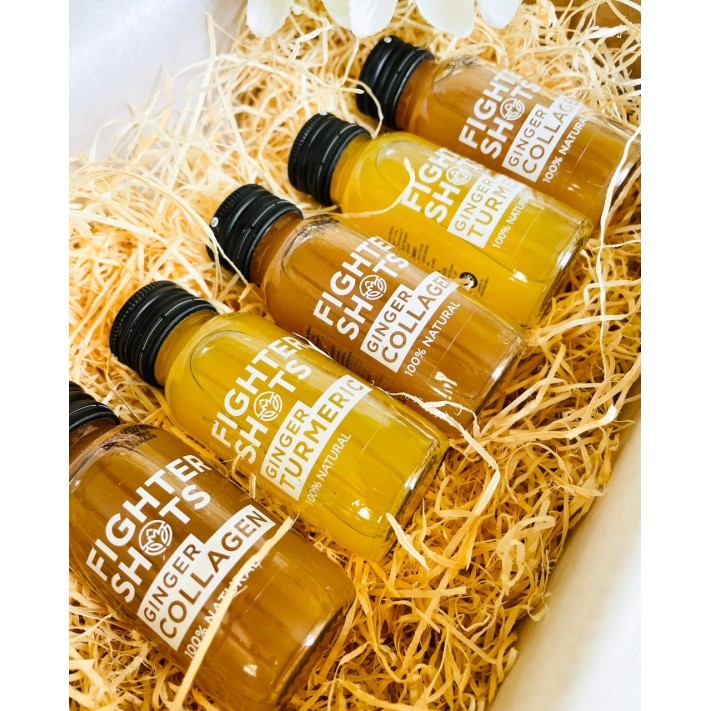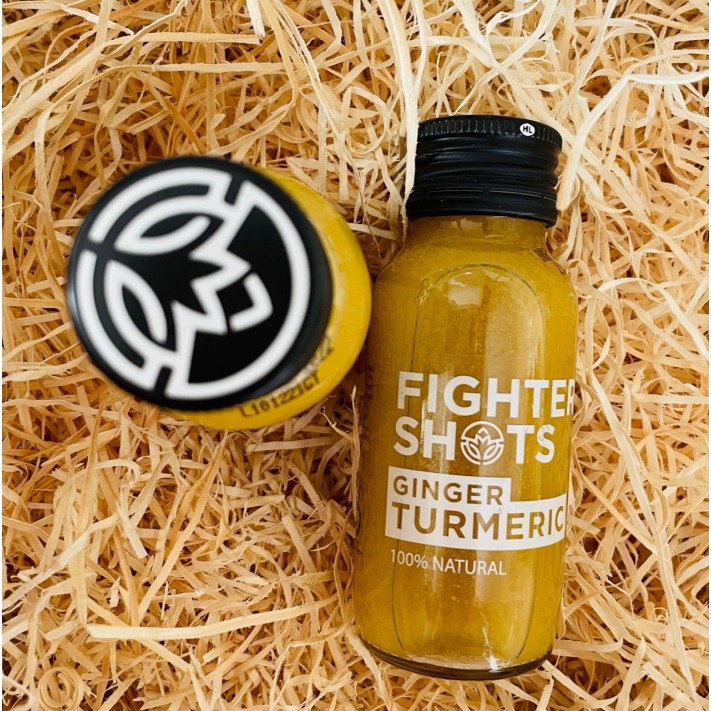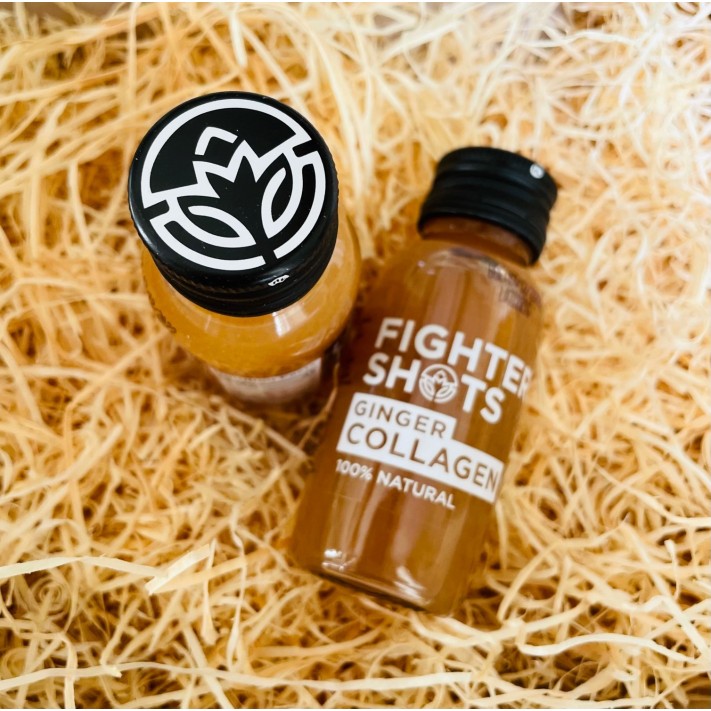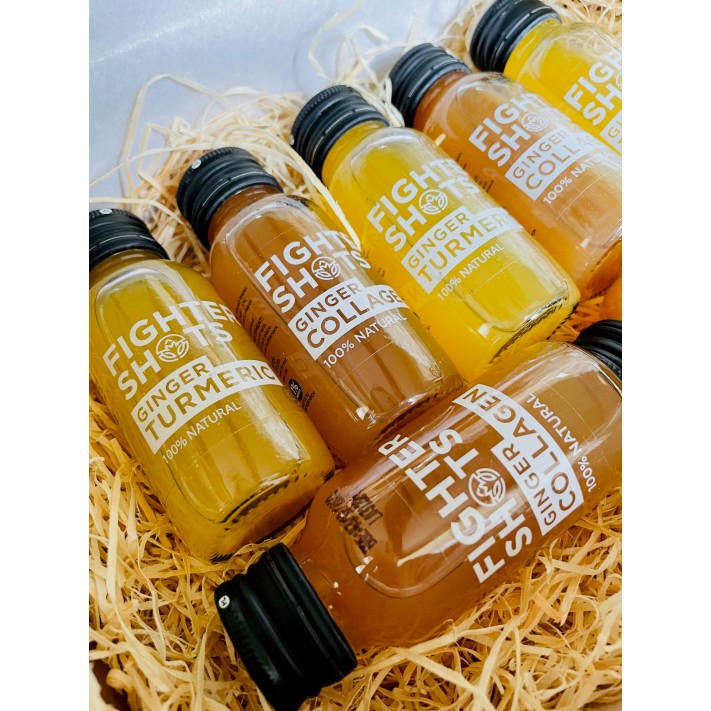 Best Seller




Fighter Shot Monthly Subscription
Fighter Shot Monthly Subscription
Keeping well is at the forefront of our minds at the moment and staying well is paramount. A daily fighter shot is an ideal way to maintain your health. So what's so great about them?
Ginger helps strengthen the immune system, reduces nausea and fatigue. The detoxifying combination of vitamin C, antioxidants and potassium help reduce inflammation. A perfect shot for all year round.
Turmeric & Ginger is a powerful antioxidant which helps reduce osteoarthritic pain, chronic inflammation as well as keeping away infection. The perfect shot for the health conscious amongst us looking for a supplement that reduces the chance of illness and pain the natural way.
Marine Collagen & Ginger helps skin rejuvenation, nail growth, wound healing and brain health. Hydrolysed marine collagen also reduces the risk of joint deterioration and adds to bone density. If you are reaching for the supplement to improve your body's functionality the marine collagen and ginger shot is for you.
What's included?
28 shots of mixed fighter shots. Want something specific? No problem drop me a message and we will get you exactly what you need. So why not give a month's supply a go and really feel the difference.